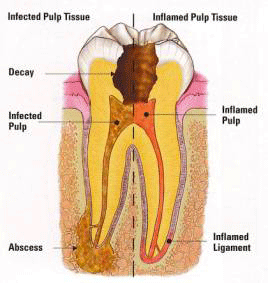 If you've never had endodontic treatment—also known as "a root canal"—or if it's been many years since your last procedure, you may have questions or outdated expectations.
More than 14 million teeth receive endodontic treatment each year. By choosing endodontic treatment, you are choosing to keep your natural teeth as a healthy foundation for chewing and biting for years to come.
These web pages will answer your questions and explains how today's endodontic treatment saves teeth. If you would like to know more, be sure to contact our staff at Westside Endodontics, (503) 693-6163.